Posts Tagged 'Conducting Technique'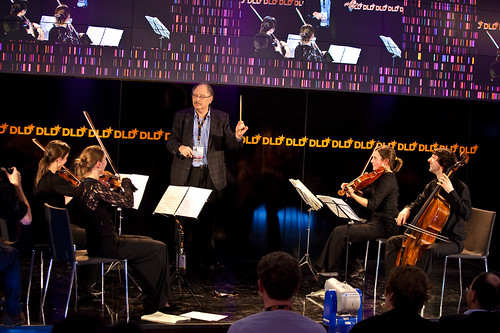 This ebook, An Alexander Technique Approach to Conducting (Conductors') Technique, is published in a PDF format. It is very detailed and practical, and it will give you the physical tools you need to take the limits off of your ability to create the accurate conducting technique you want without sacrificing your body.
This ebook is also for sale on all AMAZON websites in a KINDLE format.
Located in Albuquerque, New Mexico, U.S.A. (MOVEMENT THERAPY)
THE PAST DOESN'T MATTER TO THE TRUE MUSICAL PRODIGY OR TO THE TRUE NATURAL ATHLETE.
What do I mean?
When you watch a child play an instrument beautifully effortlessly, or a young athlete run or play golf with great ease, it is because they are able to make corrections to their technique almost instantly.
What is the connection between how well a child or an adult can play an instrument with great ease, or an athlete play golf or run with fluidity, and their past?
BOTH ARE ABLE TO MAKE NEAR INSTANTANEOUS CHANGES TO THEIR TECHNIQUE, BECAUSE NEITHER LIVES IN A STATE OF REGRET.
What do I mean?
When I was an aspiring concert guitarist, I must have worked with five different so called masters of the classical guitar. Every time I went to a different one, each "master" made me feel he was imparting to me the secret to becoming a great guitarist.
Guess what? None of them were!
They were simply teaching me rules and regulations and hand and arm and body positions that they accidentally fell into, or were taught by other so called masters of the instrument.
What was my part in all of this?
I remember feeling overwhelmed by enormous regret for having played the instrument with inadequate technique passed onto to me by inadequate guitar teachers for so many years, as if it were my fault.
IT WAS MY FAULT!
What was I doing to myself to cause such a mess? Why was I continuously going from poor guitar teacher to poor arrogant guitar teacher? Why wasn't I the ready student finding the TRUE master to help me perform as a prodigy?
BECAUSE I WAS "REGRET RIDDEN"!
What do I mean?
The more regret a person holds onto, which is guilt, the harder it is to let go of what doesn't work on a musical instrument or a sport. I fought myself and blamed myself and lived in constant regret for all of the wasted hours of practicing.
The musical prodigy and the natural athlete are so quick to discard what hasn't worked, that it looks like they aren't learning, that they just do it right right away. Is this so?
NOPE!
THE MUSICAL PRODIGY AND NATURAL ATHLETE SIMPLY FIND IT EXTREMELY EASY TO DISCARD POOR TECHNIQUE FROM INADEQUATE TEACHERS AND TRAINERS, BECAUSE THEY DROP THEIR PAST, POOR, LIMITING TECHNIQUE LIKE A HOT POTATO.
There is another point I want to make here. There is a very famous spiritual saying about students and teachers.
"WHEN THE STUDENT IS READY, THE TEACHER WILL APPEAR."
Why do I say this is a spiritual occurrence?
BECAUSE I BELIEVE THE CHILD MUSICAL PRODIGY ATTRACTS THE ADEQUATE WISE MUSIC TEACHER TO HIM OR HERSELF, AND THE SAME THING HAPPENS WHEN A NATURAL ATHLETE IS READY FOR A TRULY GREAT COACH.
When I was ready, I found a great Alexander Technique teacher years ago in London.
What should you do as a child musical prodigy or a natural athlete, and you're ready for the guidance that will free up your genius, and the teacher ain't appearing?
GO FIND YOURSELF AN EXTRAORDINARY CERTIFIED ALEXANDER TECHNIQUE TEACHER!
Why an Alexander Technique teacher?
By definition, a great Alexander Technique teacher is trained to look at the instrument you're playing, or the sport you want to win at, and help you create a personal technique that works. If you're ready, the wise Alexander Technique teacher will show you how to let go of what isn't working and add into the mix what does work.