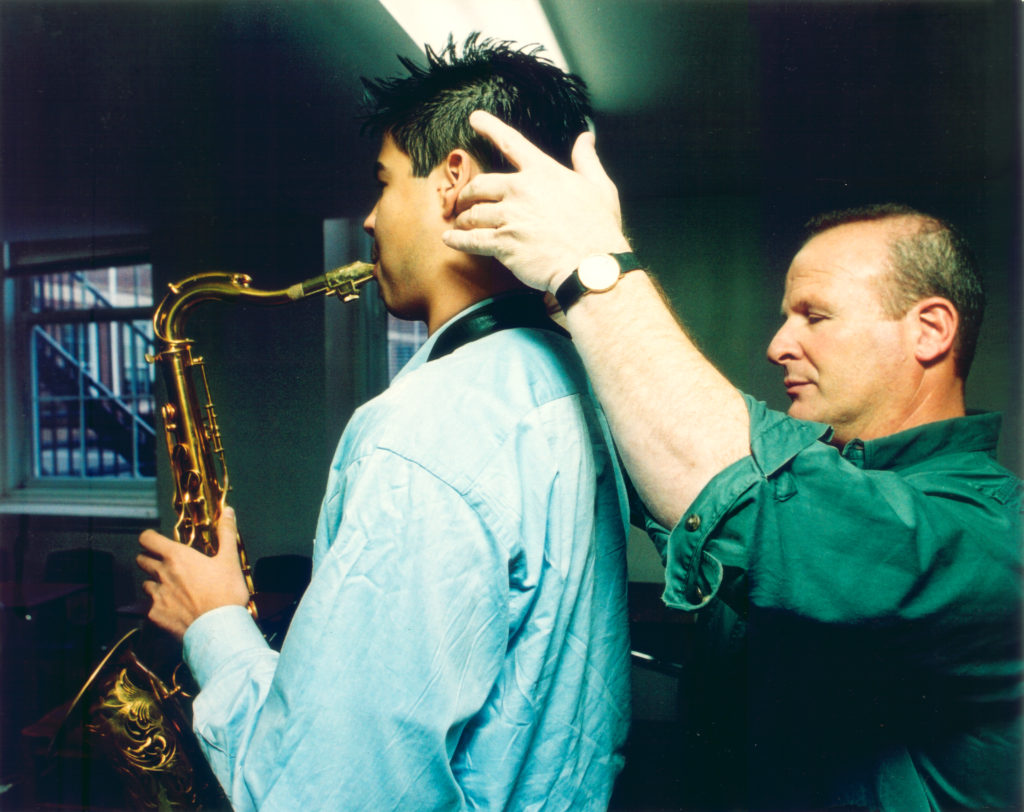 While a guitar student at the Royal College of Music in London (studying with John Williams and Carlos Bonell), he developed severe carpal tunnel syndrome and found an Alexander Technique teacher to alleviate the pain. He discovered very quickly he had been sacrificing his body striving for the perfect performance.
After receiving B.M. and M.M. degrees from the University of Tennessee at Chattanooga (studying guitar with Mario Abril), Ethan gave classical guitar concerts and taught the guitar.
Mr. Kind trained for three years at the American Center for the Alexander Technique (New York, NY), where he received Professional Certification credentials. Since that time he has taught the Alexander Technique as a private instructor, and classes for musicians and actors at Guilford College, the North Carolina School of the Arts, Salem College, the University of North Carolina at Greensboro, and Wake Forest University. He has also taught numerous Alexander Technique workshops.
Ethan has published articles in many journals, including Music Teacher, American Music Teacher, American String Teacher, New Mexico Light, Massage Therapy Journal, Massage and Bodywork, Yoga and Life, and Organists' Review (September 2020). He has been published in the U.S.A., Great Britain, and Australia.
If you are interested in complete, detailed, and practical applications of the Alexander Technique principles of good posture, then an ebook dedicated to activities from playing an instrument, to running, to yoga etc. is published in a PDF format.
In addition to being an Alexander Technique teacher, author, and a former concert guitarist, Ethan has been an athlete all of his life.