Posts Tagged 'Music Teacher'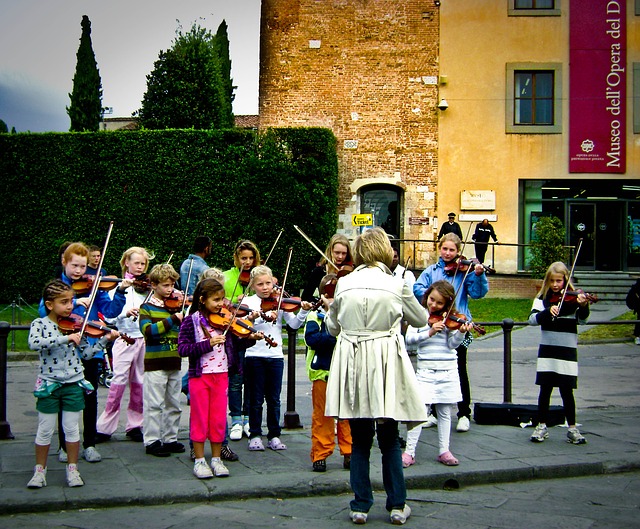 This ebook, Taking Care of Yourself and Your Students: Alexander Technique Guidelines for the Music Teacher, is published on this website in a PDF format. It is very detailed and practical. It will give you the physical tools you need to take the limits off of your ability to teach with great posture, ease, and comfort.
This ebook is also for sale on all AMAZON websites in a KINDLE format.
Located in Albuquerque, New Mexico, U.S.A. (MOVEMENT THERAPY)
Change must be hard, since most people resist changing the ways they do specialized and daily activities until they HAVE to make changes or cripple themselves.
IS CHANGE DIFFICULT?
What you believe you create. So, if you believe changing how you walk or play an instrument or do a sport is hard, it will be.
IS IT HARD?
The majority of people believe that making changes in how you do things is difficult, so it must be.
Again, is it?
NO!
By definition prodigies on musical instruments and natural athletes make changes quickly and easily. What is they know that the rest of don't?
MUSICAL PRODIGIES AND THE NATURAL ATHLETES HAVE EXPERIENCED CHANGE AS EASY. What do I mean?
Simply, that when they're shown a better way to play a musical instrument or run or play golf, the prodigy or natural athlete, says "YES!" and makes the change. They see a better way to do things as a GIFT, something to be quickly and easily adopted and used to replace the technique and posture that isn't letting them easily be the best they can be, and also has been damaging their bodies.
WHAT DO THE REST OF US DO?
We tell ourselves that changing the way we do things is hard. This belief drives our learning process, so we slow learning down and change is hard.
WE'RE RIGHT, WHEN WE'RE WRONG!
If you've spent a lifetime making making change difficult, then this belief becomes a core part of what you believe and who you are.
When you attempt to shift your beliefs around changing your athletic and instrumental by adopting change as easy, you run into a wall. That wall is your ego, your sense of who you are and have always been.
SO, MAKING A CHANGE TO YOUR INSTRUMENTAL AND ATHLETIC TECHNIQUES AND MOVEMENT IN DAILY ACTIVITIES ISN'T WHAT'S HARD. WHAT IS DIFFICULT IS CHALLENGING YOUR SENSE OF SELF, YOUR EGO!
The ego always believes it's right and spends a lifetime proving it.
So, how do you get the ego to let learning be easy?
You get the ego to leave the "dark side" and come into the light. How do you do this?
The moment you take a chance, just for a moment, and demonstrate to yourself that you can hit the right note effortlessly on your instrument, or you can run without excess tension, or you can hit the golf ball into the hole effortlessly from over 10 feet away, you may instantly release your belief that change is hard.
That is what I did on the guitar. The moment my left hand leaped across the neck of the guitar and nailed the right note effortlessly, I could never play the guitar again with fear.
AND CHANGE ON THE GUITAR BECAME EASY FOR ME! (I didn't know it at the time, but my ego was ok with ease and accuracy on the guitar, as long as I didn't apply it to the rest of my life.)
SO, CHALLENGE YOUR BELIEF THAT CHANGE IN ACTIVITIES IS HARD, BY MAKING TECHNIQUE AND POSTURAL CHANGES WITHOUT BEING CAREFUL, WITH TOTAL ABANDON, AND QUICKLY!