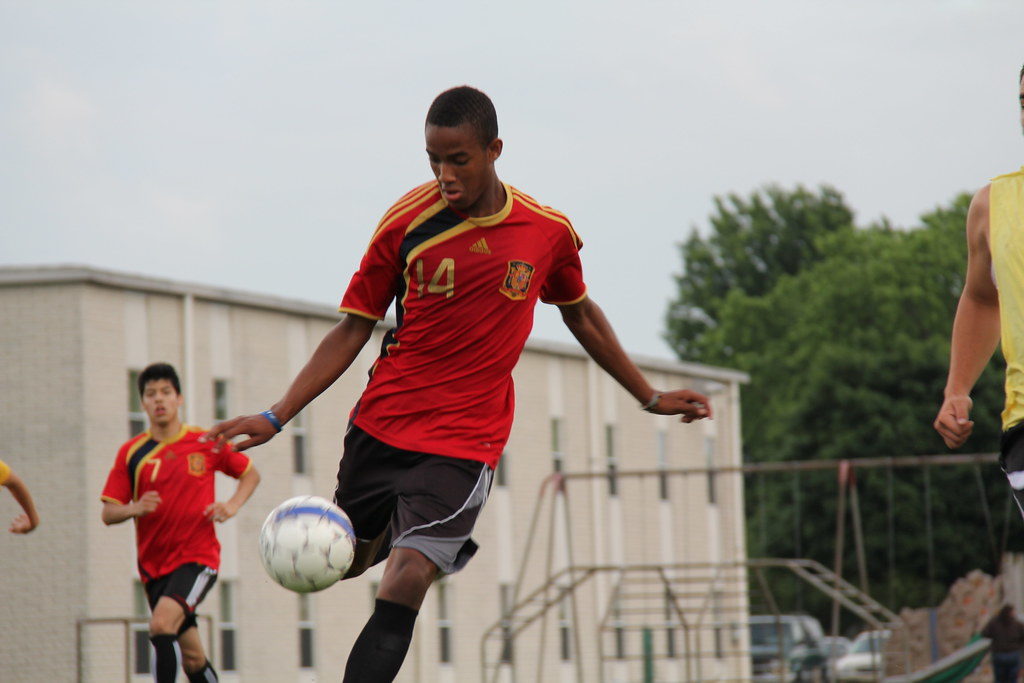 This ebook, An Alexander Technique Approach to Soccer, is published in a PDF format. It is very detailed and practical, and it will give you the physical tools you need to take the limits off of your ability to play with ease, power, pain-free, and with accuracy without wearing out your hips and knees.
This ebook is also for sale on all AMAZON websites in a KINDLE format.
Located in Albuquerque, New Mexico, U.S.A. (MOVEMENT THERAPY)
When I was a child, I knew there was something not right about the anger and cruelty that was always being shown in my family. I remember thinking, "Families don't do this to each other." I really remember thinking this as a little boy.
I had to survive, at least I believed I had to survive. There had to be a way for me to survive sane in this messed up family, full of anger and fear and cruelty.
So, I chose a way to survive by being just like them. I attacked my two of my three brothers physically and verbally. (I didn't attack my youngest brother because we were always loving to each other,) I attacked my mother verbally, but always had to back off to survive. I would have attacked my father, but I was too afraid of him.
Why am I writing about this?
IT IS THE BASIS OF THIS ESSAY ON CHOICES WE MAKE TO BECOME GREAT ATHLETES OR MUSICAL PERFORMERS
What do I mean?
I'm going to state one of my unique core beliefs, which is from A Course in Miracles.
We create and choose everything that happens in our lives from birth, which means we are never at the mercy of our parents or anyone else or this earth.
Once we decide/choose to become a great runner or a concert pianist, then we CAUSE those who can teach us to enter our lives.
It is my belief we choose all of the teachers or coaches we work with, even as a child. They aren't chosen for us by our parents.
Regrets and remorse and not forgiving ourselves comes in, when we realize our first teachers and coaches, and even our later teachers or coaches taught us badly, and we caused this be so.
We almost always don't see it this way. What we usually do in our victim hood, being a victim of circumstance, is keep looking for the coach or music teacher who can unlock our potential for greatness.
If we have consciously or at least unconsciously forgiven ourselves for choosing poor teachers or coaches, then we will bring the RIGHT teacher, the RIGHT coach, the RIGHT Alexander Teacher into our orbit.
If we have NOT forgiven ourselves for choosing a bad music teacher or a bad coach, who has caused us physical injury and kept us from reaching our goal, then we will choose badly again?
Will we choose another poor teacher or coach?
In the last few days I realized very deeply that I had not forgiven myself my choice as a child, to become as cruel and hateful as my family was. I also learned from them to hide most of my hate filled thoughts from others, then I could appear as likeable. This wasn't all that hard to do, because my mother was a master at this, and it is the Tennessee way to be friendly to all on the outside, even if you don't want to.
For me this is the most profound revelation about myself!
NOW I CAN CHOOSE THE LOVE I WISHED SO DEEPLY I HAD CHOSEN TO SURVIVE AS A CHILD IN THAT FAMILY, OR NOT. BUT I DO NOW HAVE A CHOICE.
Can you as an aspiring concert artist, or aspiring world class athlete, do what is necessary to reach your goal, to choose the right teacher, do the right work, make the right effort, take the smartest steps?
YOU CAN IF YOU CAN FORGIVE YOURSELF ALL OF YOUR POOR CHOICES IN TEACHERS AND COACHES. CHOOSING THE WRONG COACHES OR MUSIC TEACHERS WAS NOT CHOOSING LOVE AS A CHILD FOR YOURSELF.