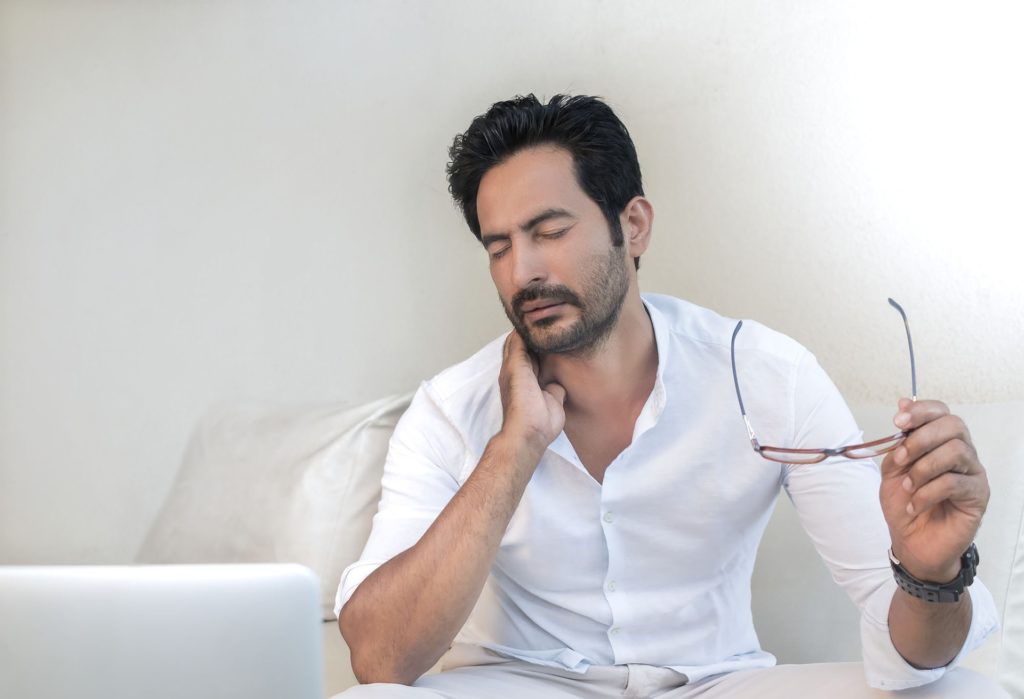 This ebook, Using the Alexander Technique to End Chronic Pain, is published in a PDF format. It goes into extraordinary detail to help those with chronic pain move with greater ease and coordination.
This ebook is also for sale on all AMAZON websites in a KINDLE format.
Located in Albuquerque, New Mexico, U.S.A. (MOVEMENT THERAPY)
For most of my life I've exercised, from weightlifting to running. Over the years I've had lots of Alexander Technique clients who say they hate exercising. I've thought nothing of it until recently.
I've been talking to clients in their sixties and seventies who, during this Covid crisis, have really gained weight on top of being out of shape. I suggested they exercise, and they say they hate it and won't!
This got me to thinking. What is it in so many people that they find exercise distasteful? I've never hated exercise and enjoyed how it made my body feel. I've gotten bored with it, but never came to the conclusion I hated it and would never exercise again.
So, I decided to drill down and find out what was the common denominator among my clients who hated exercise.
IT IS PAIN. What do I mean?
They find exercise, from weightlifting, to running, to exercise classes painful. We're not talking about the discomfort of being out of shape and conditioning the body until they're in anaerobic and aerobic shape.
THEY HATE EXERCISE, BECAUSE THEY'RE EXERIENCING THE PAIN OF STRAINING MUSCLES AND HARMING JOINTS AND LIGAMENTS!
As an Alexander Technique teacher I take what the physically-in-trouble client brings me, and teach them how to stop hurting themselves in everyday activities or specialized activities, like singing or playing a musical instrument.
So, if my client isn't into exercise, then I don't usually bring it up.
But you may say, isn't physical exercise a must to get a client out of pain?
NO!!!!
If I show a client how to do everyday activities, from brushing her teeth, to walking, to sitting with great posture and great physical ease and use, and I do the same thing on a musical instrument or doing yoga or tai chi, then I'm teaching the client to stop damaging her body. I end her pain and strain.
But now I'm being confronted by clients who are gaining lots of weight, and even if they use their body in an Alexandrian way, the weight combined with a lack of tone in the musculature ain't making their bodies happy.
Here's the solution.
I SUGGEST THE CLIENT EXERCISE FOCUSED ONLY ON THE MEANS.
This means I teach the client to exercise using the body with great technique and posture.
I TEACH THE CLIENT TO TREAT EXERCISE AS A MOVEMENT FORM, LIKE YOGA OR TAI CHI, AND NOT FOCUS ON GETTING IN SHAPE BY WORKING OUT HARSHLY HUNKERING DOWN.
If they're doing a chest press exercise, I have the client do the press with free elbow and shoulder joints, and let the "getting in shape" part take care of itself. So, we're focusing on the how they're doing what they're doing, not on getting it done. This is the means over the ends.
This is exercising without wear and tear and pain, and the result is the client isn't being harmed as he or she gets into shape.
Except for the Alexander Technique, every other rehab work or exercise approach I've looked at puts all of its attention on strengthening and conditioning, and not on the subtle awareness of exercise as a way to ELIMINATE pain and strain.
IMAGINE USING EXERCISE TO RELEASE YOUR JOINTS AND CREATE A BALANCED PAIN-FREE WAY TO MOVE, RATHER THAN ON GETTING STRONGER AND DAMAGING YOUR BODY AT THE SAME THE TIME. THIS IS SO UNNECESSARY!
Take a look at my ebooks on this website. I look at everything from playing a musical instrument to weightlifting, and you'll see an approach to not hurting yourself in an activity, and you may stop avoiding exercise.