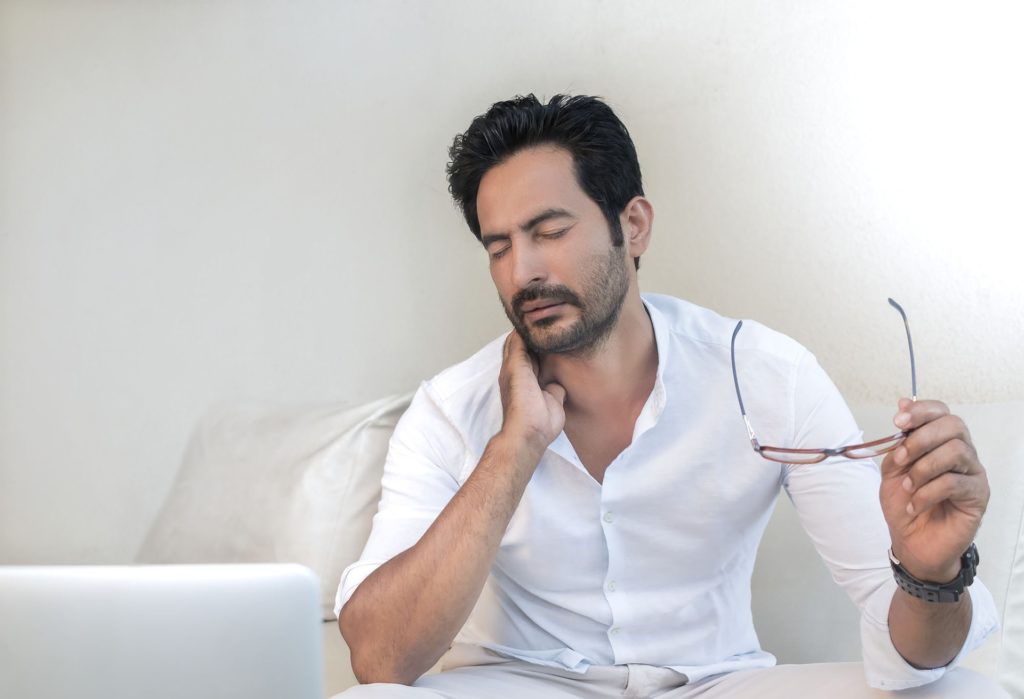 This ebook, Using the Alexander Technique to End Chronic Pain, is published in a PDF format. It goes into extraordinary detail to help those with chronic pain move with greater ease and coordination.
This ebook is also for sale on all AMAZON websites in a KINDLE format.
Located in Albuquerque, New Mexico, U.S.A. (MOVEMENT THERAPY)
The isolation of the Covidvirus presents the Alexander Technique teacher with a unique set of considerations for the teacher and his clients, especially Alexander Technique teachers and clients who are prone to be sedentary. What do I mean?
I'm one of those Alexander Technique teachers who can sit for hours meditating, writing, or at the computer. But I'm also a weightlifter who has an intense workout that is a balance between lifting heavy weight and fairly high repetitions, all done with Alexander Technique awareness, of course.
What I'm running into with myself and my clients during this Covid lock down, is that it is extremely easy for me to be a lot less active, and I see the same with clients gaining weight. It's very easy for me to sit and read and write and drink coffee. Basically I'm an introvert.
So, what is it I need to do for myself and my clients as an Alexander Technique teacher?
I HAVE TO MAKE US AWARE THAT FOR THE BODY TO FUNCTION HEALTHILY, WE NEED TO MOVE, TO ASSIST MOVING FLUIDS AROUND THE BODY, AND TO HAVE MUSCLES IN MOTION, SINCE THAT IS WHAT MUSCLES ARE DESIGNED FOR.
A few years ago I went through chemo therapy for cancer, and this has left some neuropathy in my legs, some clotting in my legs, and some edema in my legs.
In the last few days the edema increased in my legs, and my tendency has been to be less active, to not go to the gym the last few days. This has not done my legs any good. So, I returned to the gym today, and I've added using the stationary recumbent bike again.
My legs already feel better and have less edema. What I'm doing for myself I have to convey to my clients. But there is one other thing I must make sure I tell them and show them as an Alexander Technique teacher.
IT IS ABSOLUTELY ESSENTIAL THAT I SHOW THE CLIENT HOW TO DO ACTIVITIES TO KEEP THE BODY HEALTHY IN AN ALEXANDRIAN WAY, WHICH MEANS TO KEEP THE BONES AND JOINTS HEALTHY. IN OTHER WORDS, HOW YOU MOVE IS ABSOLUTELY AS IMPORTANT AS MOVING, OR YOU ARE DESTROYING THE BODY AS YOU ARE SIMULTANEOUSLY TAKING CARE OF IT.
It is important to remember the following powerful Alexander Technique concept. YOU DO NOT HAVE TO CAUSE EXCESSIVE WEAR AND TEAR TO THE BODY AS YOU RATCHET UP THE INTENSITY OF YOUR ACTIVITY.
You can increase the anaerobic and aerobic benefits of your activity, which is great for the body, but you want to do so in an Alexandrian way.
This means you walk faster or lift more weight, but increase in increments and daily, if possible.
THE ALEXANDRIAN WAY TO INCREASE YOUR INTENSITY AND GET YOUR HEART RATE UP AND SWEAT, IS NOT TO SACRIFICE FORM FOR INTENSITY, TO NOT CONFUSE TENSION (HUNKERING DOWN) FOR GETTING MORE OUT OF THE ACTIVITY.
The ultimate way to take care of your body during this Covidvirus lock down, is to do activities increasing your heart rate, but to do so with posture and technique based on the Alexander Technique principles of great body use as you do more. This way you do not do harm to your body as you do it good.