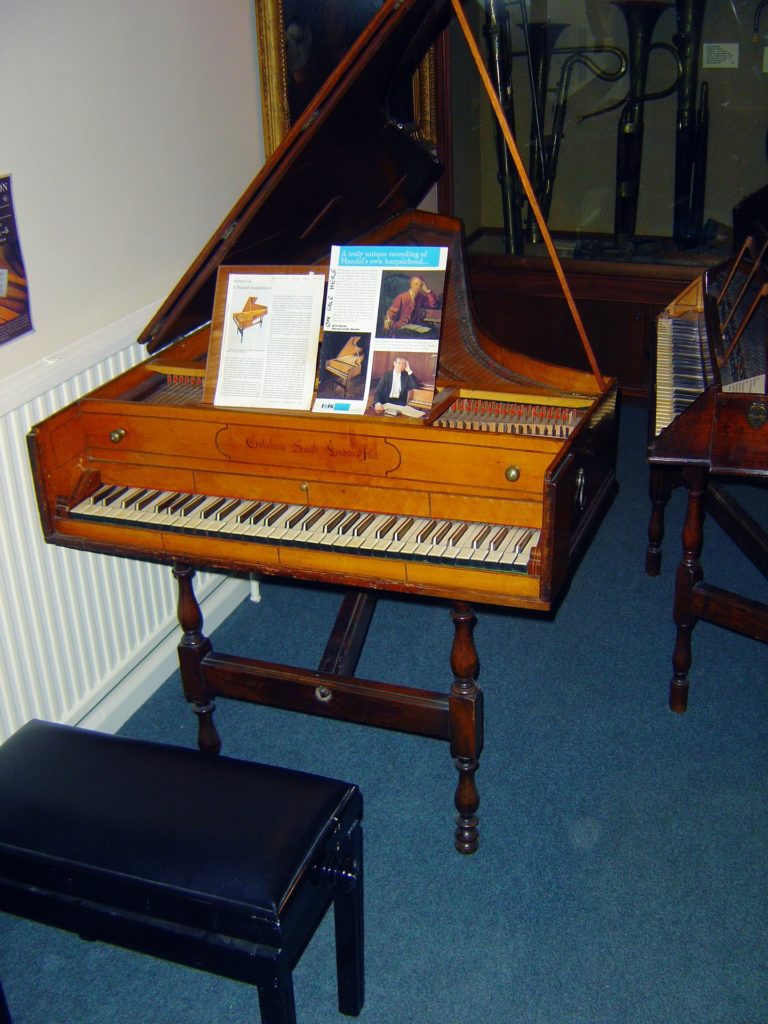 This ebook, An Alexander Technique and TRICEPS Approach to Harpsichord Technique, is published in a PDF format. It is very detailed and practical, and it will give you the physical tools you need to take the limits off of your ability to create the accurate harpsichord technique you want without sacrificing your body.
This ebook is also for sale on all AMAZON websites in a KINDLE format.
Located in Albuquerque, New Mexico, U.S.A. (MOVEMENT THERAPY)
I recently saw a rerun of the TV show Star Trek: The Next Generation. In the show Picard sees an old flame he hasn't seen for years. He had not shown up for a date with her years ago, and he never saw her again.
As he was talking to her all of these years later, he said he didn't show up because he was afraid of relations. She said to him, not so. He was afraid to commit to her, because he feared being ORDINARY more than anything. He then said to her she always knew him better than he knew himself.
This has been running around in my head for weeks, and I finally figured out why.
Another word for being ordinary is settling. In other words, Picard wanted to do great things, rather than marry, make kid, and go to work 9 to 5. SETTLING!
So, why am I writing an essay about this?
AS AN ALEXANDER TECHNIQUE TEACHER, I HAVE ALWAYS LOVED TO WORK WITH THE HIGHLY MOTIVATED PERFORMING MUSICIAN, HIGHLY MOTIVATED ATHLETE, HIGHLY MOTIVATED ACTOR, HIGHLY MOTIVATED PERSON, WHO WANTS TO DRAMATICALLY IMPROVE THE QUALITY OF HIS DAILY AND SPECIALIZED LIFE ACTIVITIES, ALL TO BE PAIN-FREE.
If you observe lots and lots of people, most are ok with ordinary. Most are not exceptional at anything, and they seem to be ok with this.
When someone comes to me in physical trouble, who is driven to excel at a sport or on a musical instrument, then they make teaching them how to excel without injury a joy.
They will take what I have to teach and run with it.
The very highly motivated athlete or performing musician who comes to me is usually in real trouble physically and emotionally.
Why emotionally?
BECAUSE THEY HAVE BEEN DRIVING/STRIVING FOR YEARS TO BE THE BEST AT WHAT THEY DO, AND IF IT AIN'T HAPPENING, THEY MAY DESPAIR EVER REACHING THEIR GOAL. IF THEY KNOW THEY HAVE THE TALENT, THEN THEY PROBABLY HAVEN'T YET REALIZED THEY DON'T HAVE THE TOOLS OR THE TECHNIQUE TO SUSTAIN PAIN-FREE PERFORMANCE, IF THEY'RE STILL WORKING AT IT.
This having the talent and putting in the hours to be great at something, is based on the belief that success is guaranteed if you do the the work and have the talent.
THIS JUST AIN'T SO!
What do I mean?
Athletes and performing musicians who are driven to be the best, almost always damage their bodies TRYING too hard with BAD technique and BAD posture.
They may not ever accept they've failed. So, they bury the sport or the instrument, and their thoughts and their feelings and do something else.
What they've done is bury their massive disappointment at failing at what they could have been great at, their first love, and throughout their lives don't ever want to think about it or talk about it again. When these buried disappointments break through at times, these failed performers and athletes can be pretty harsh on themselves and others, and not know why.
THERE AIN'T NO GUARANTEED REWARD AT RUNNING OR PLAYING THE PIANO, IF YOU TRY TOO HARD, AND PUT IN TONS OF HOURS WITH POOR TECHNIQUE AND POOR POSTURE. THERE IS GUARANTEED PHYSICAL DAMAGE AND EMOTIONAL DAMAGE, IF YOU DON'T STOP AND FIND A WAY TO BE GREAT AND NOT HARMED IN YOUR SPORT OR MUSICAL INSTRUMENT.
RUN TO A CERTIFIED ALEXANDER TECHNIQUE TEACHER AND BE TAUGHT THE MEANS TO REACH YOUR GOAL!